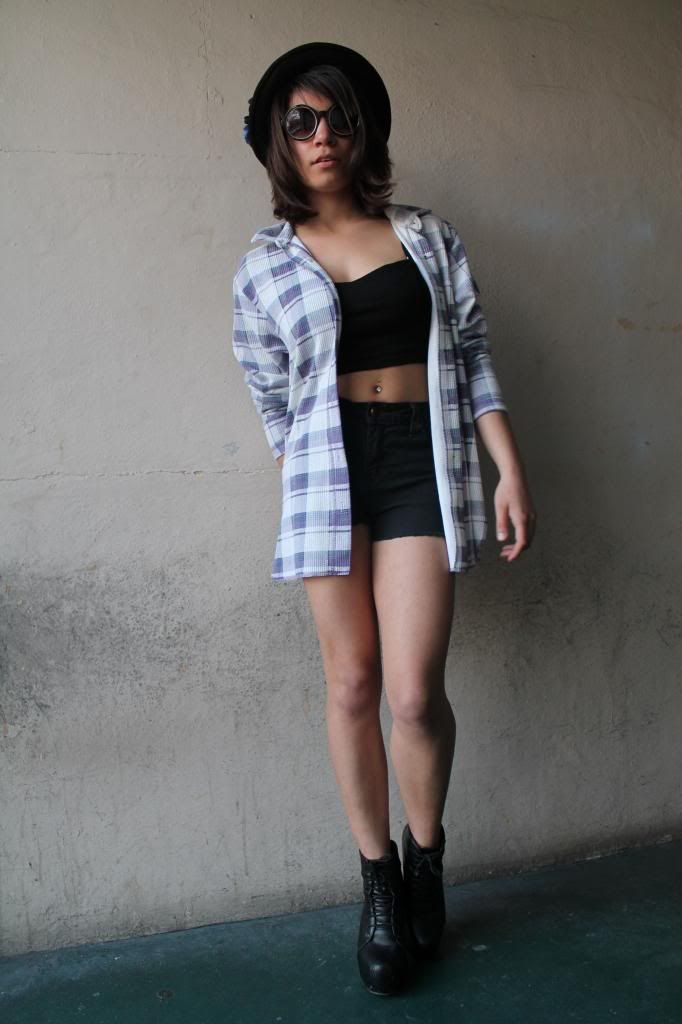 (

Albertus Swanepoel for Target Hat/ PacSun Crop Top/ La Lune Vintage Flannel/ DIY Vintage Shorts

)
The only bummer about styling vintage

pieces

for my shop is I always end up wanting to keep them. Luckily the

initial

sadness is soothed by knowing that someone else will have as much fun styling them as I did. Not only that but they'll be able to call the piece there own, and avoid the detachment that is often felt toward clothes you know you are not going to be able to live in time and time again.
This outfit totally plays into my continued mini-obsession with the 90s. And although the song

I chose

with this look isn't actually from th

at era

,

it

still gives off that depressive "everything sucks" vibe that the 90's

seemed to dig so much.